The most sustainable folding electric bike to move freely around the city.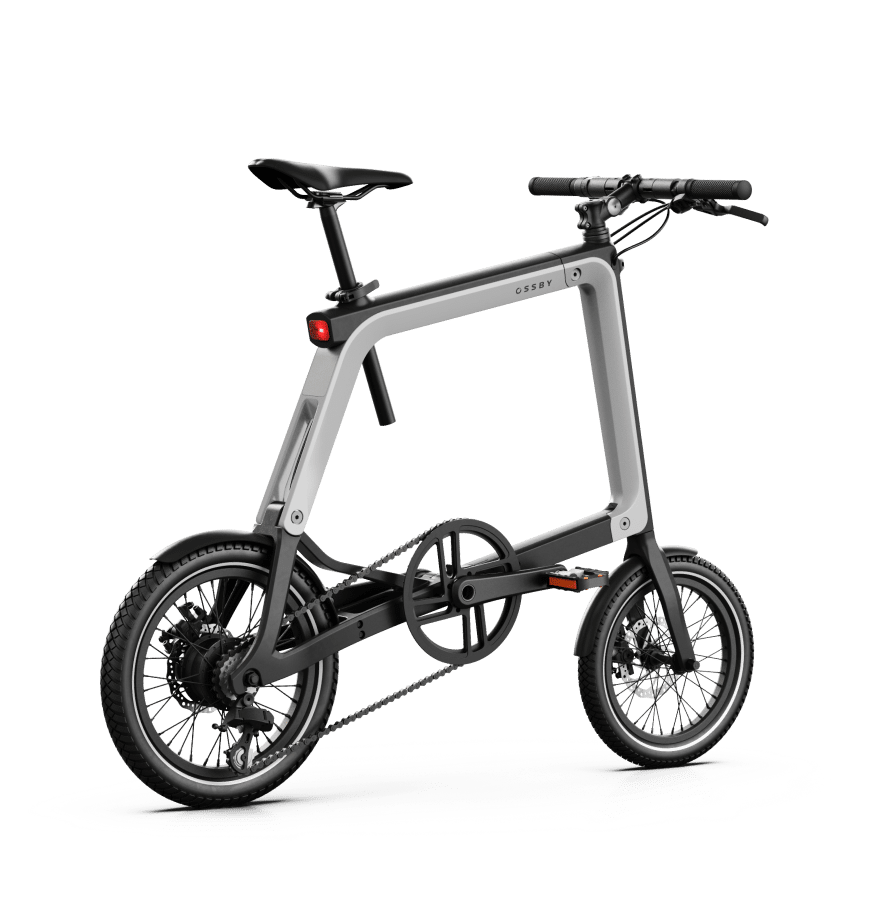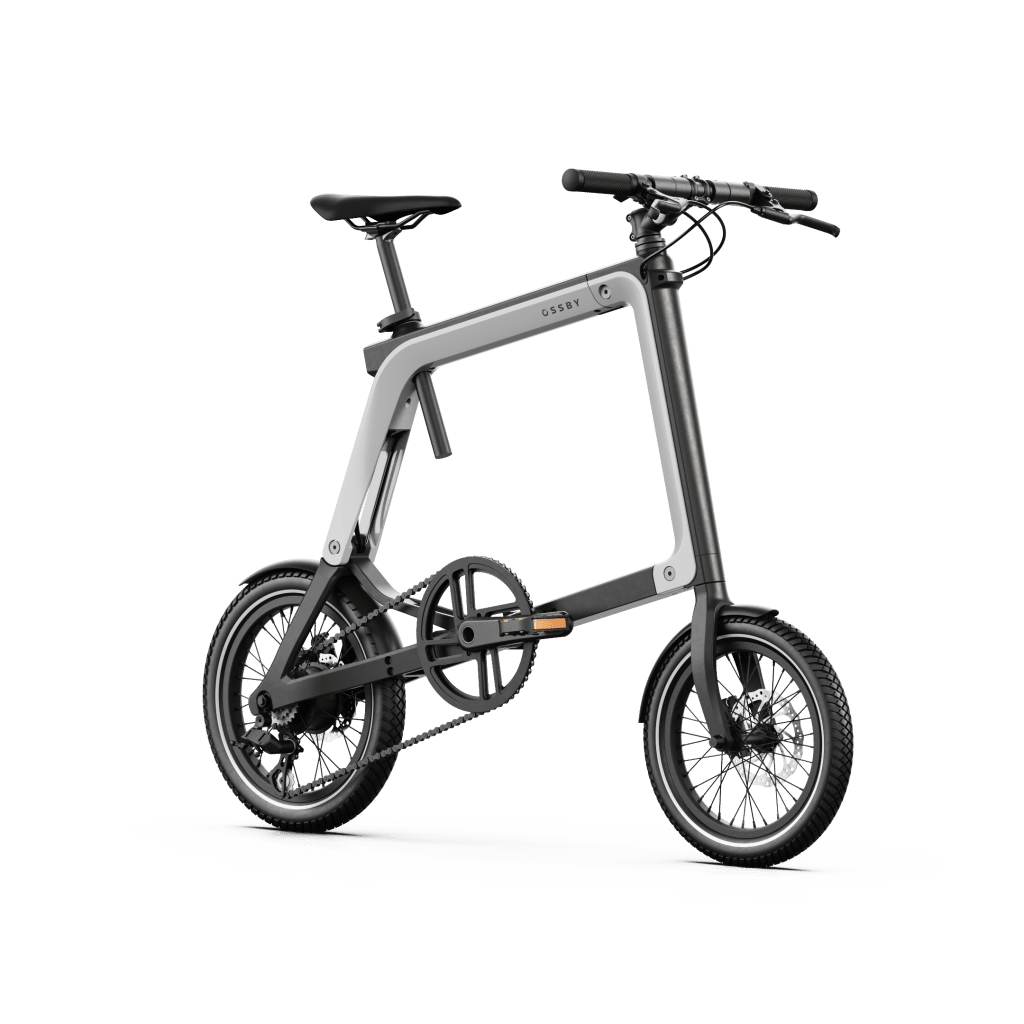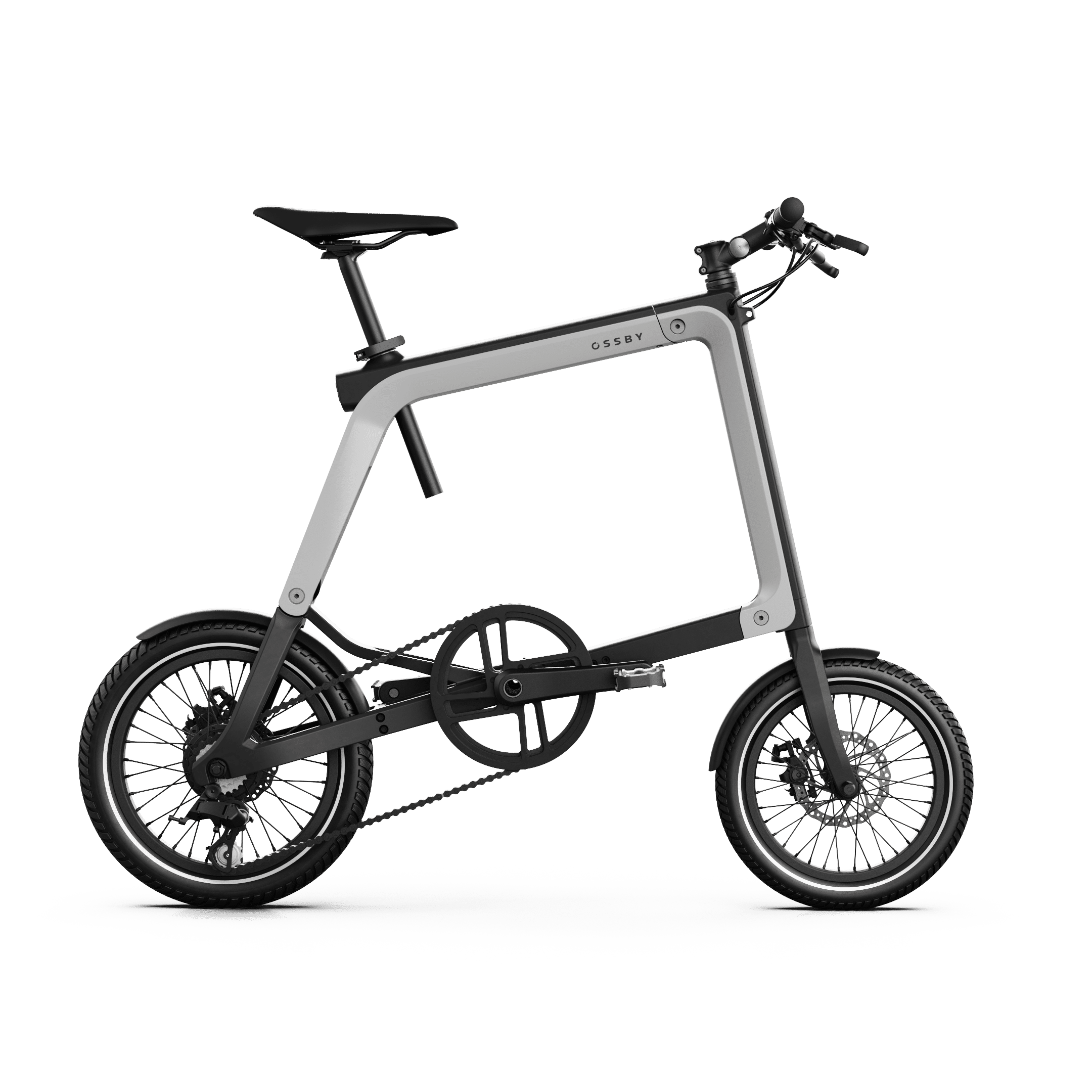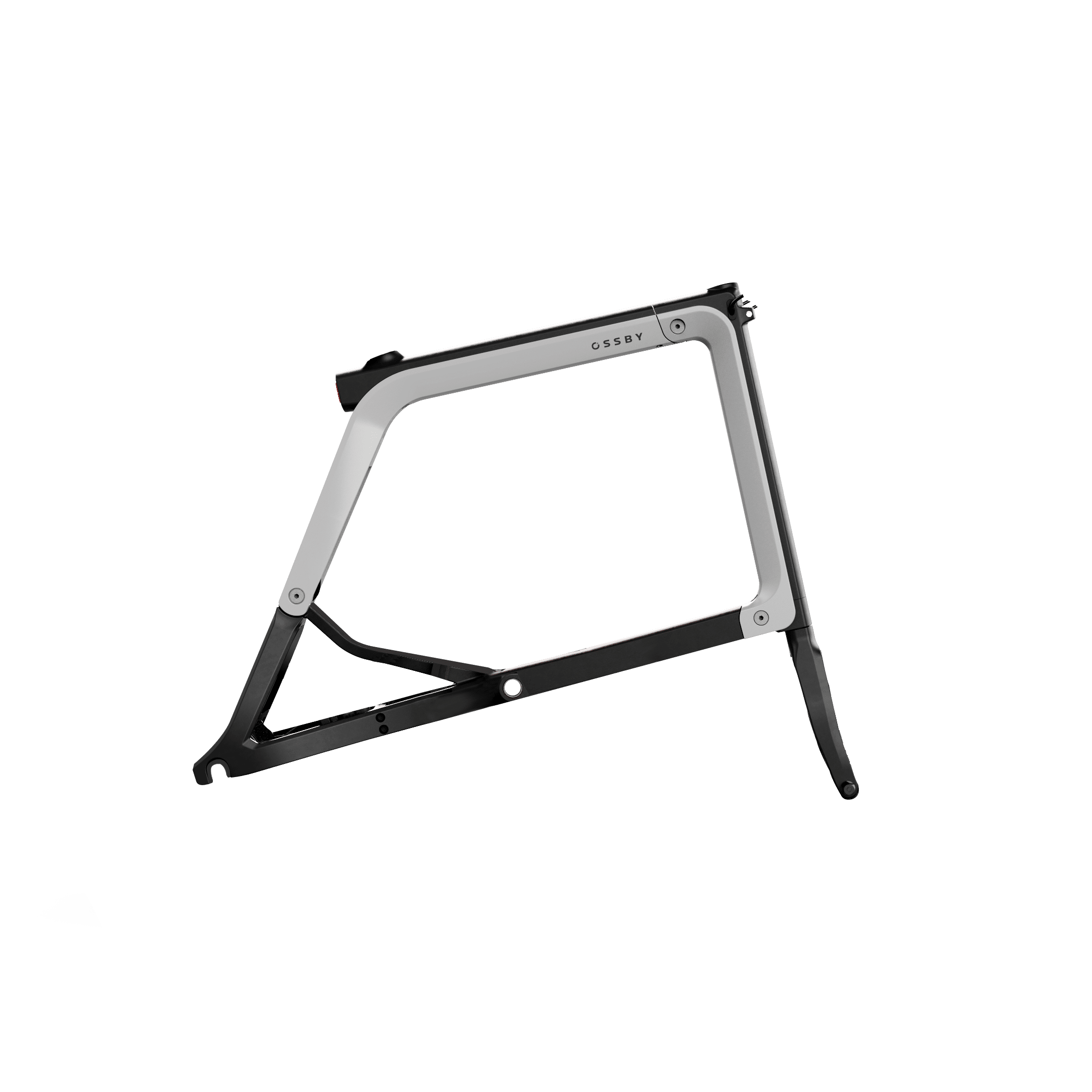 SIMPLE, ELEGANT
AND FUNCTIONAL
"Good design eliminates all unnecessary details".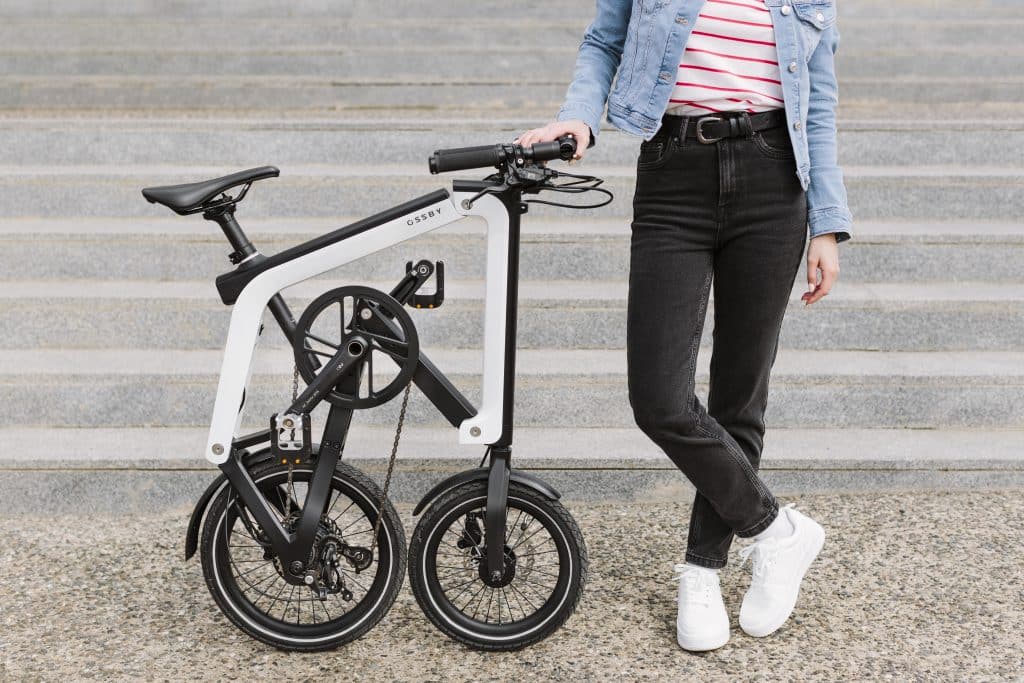 With Ossby's one-motion folding system, the GEO adapts to the way you move around town. Once folded, you can continue to roll it at your side.
Raise, lower and lift it effortlessly. An ideal weight to combine it with any means of transport. Both the frame and the patented Ossby folding handlebars have been designed so that you can take your Ossby with you whenever you want.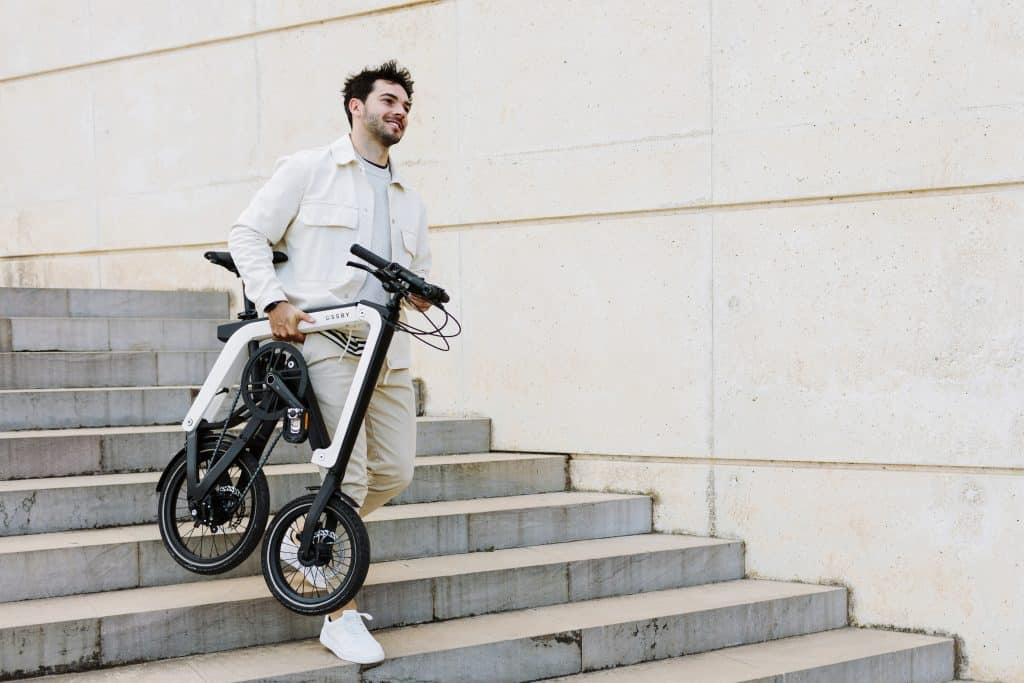 The Ossby GEO is fitted standard with tyres with reflective stripes for added safety. Additionally, it incorporates a high-visibility rear light with brake sensor.
The motor on the new Ossby GEO folding electric bike is controlled by Bluetooth to maintain the simple, minimalist lines of our brand.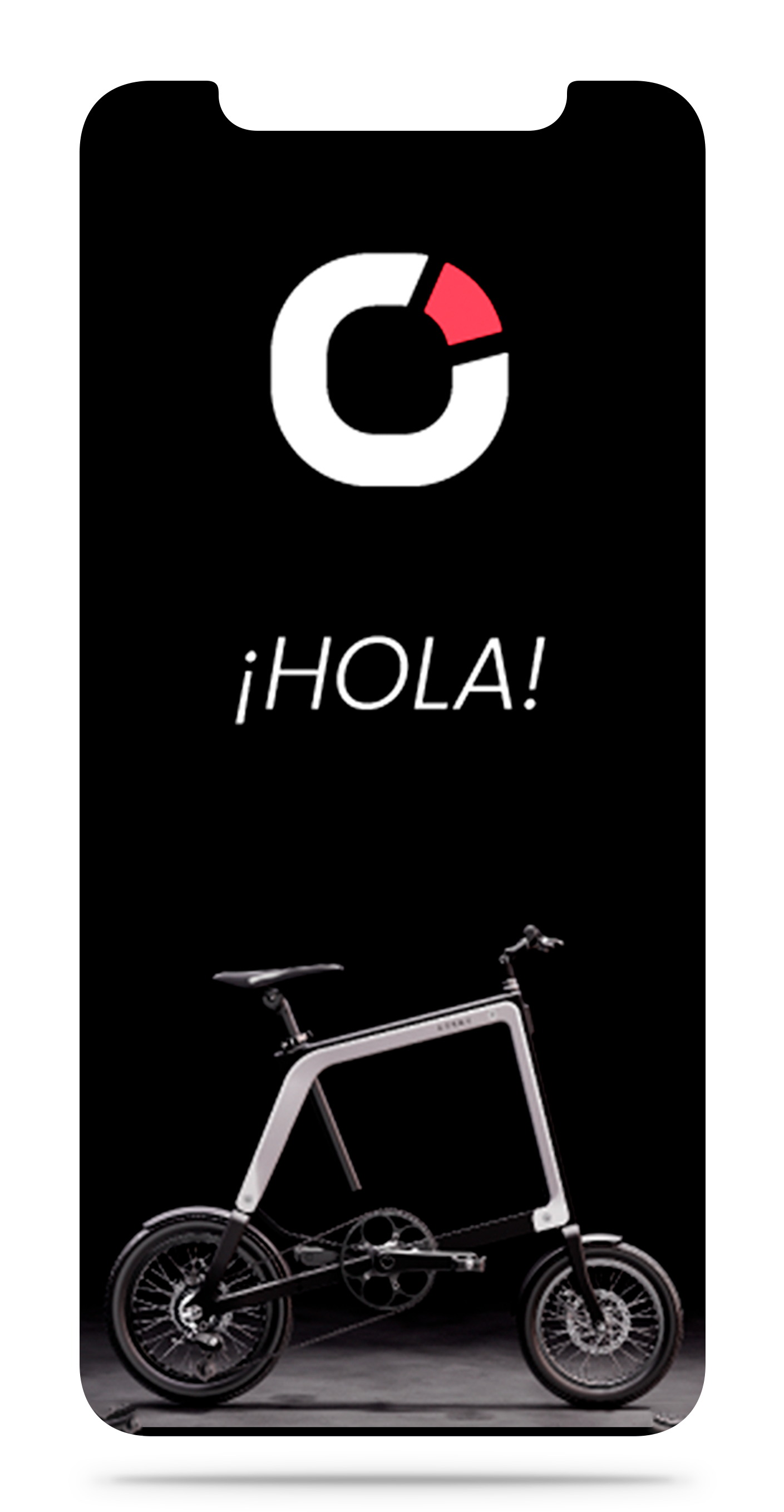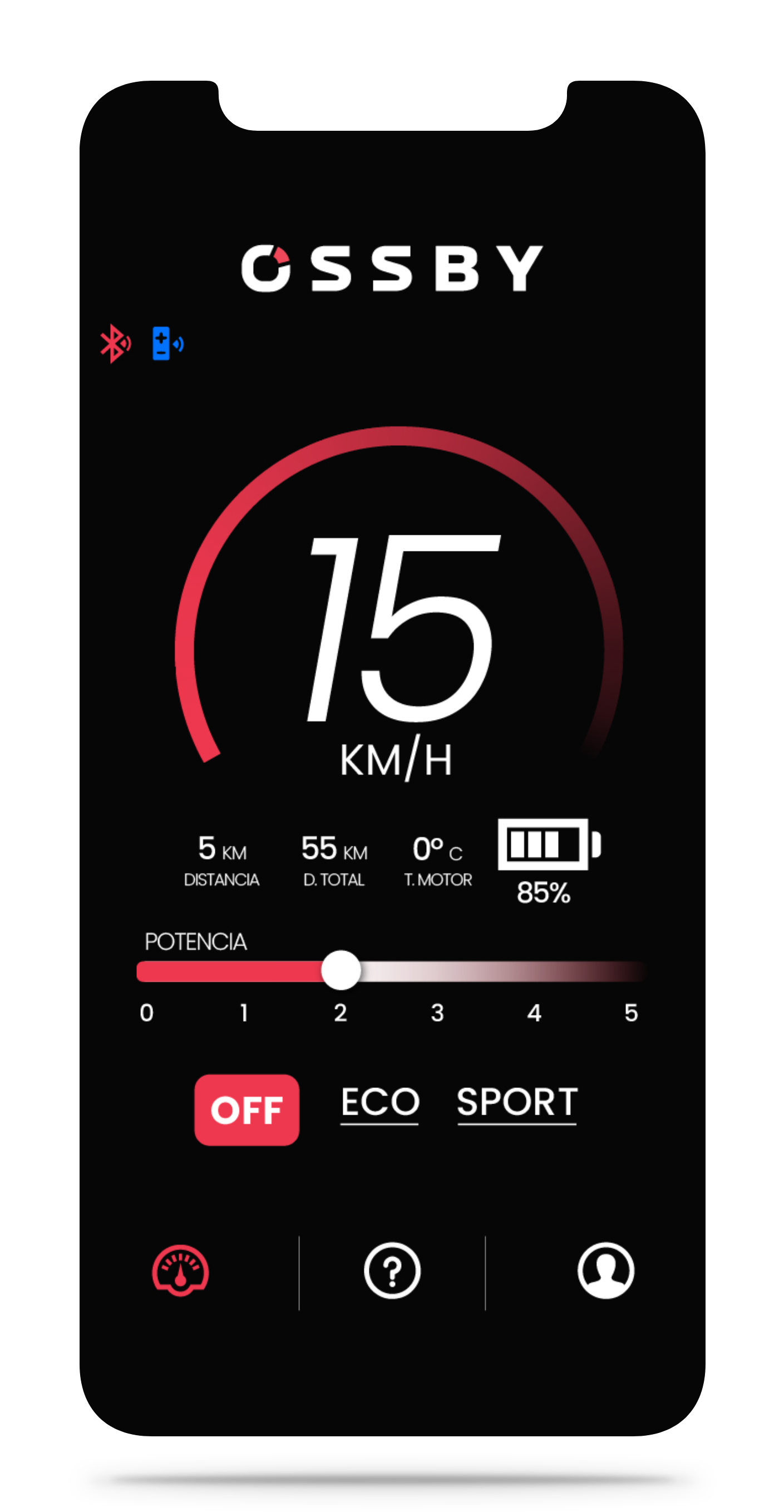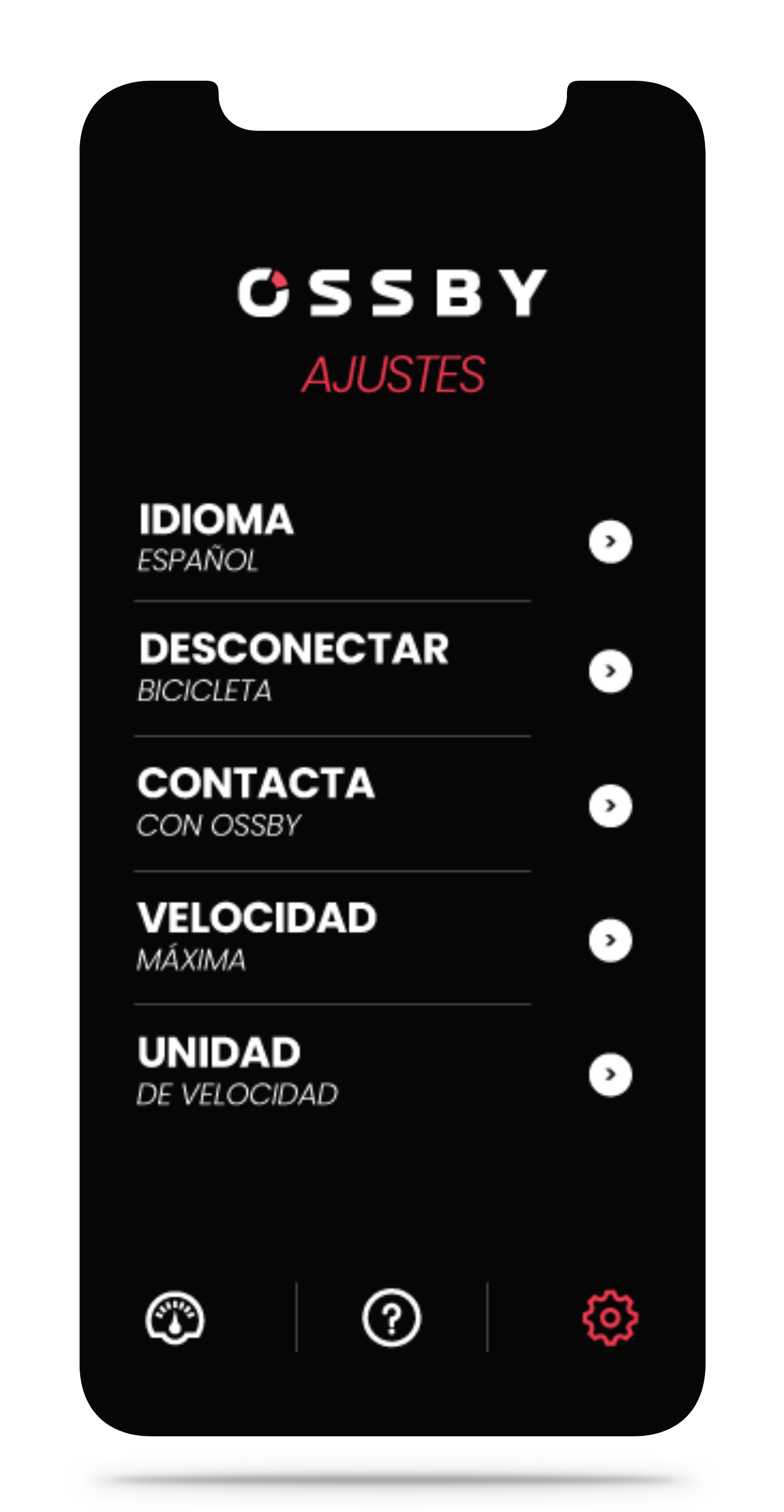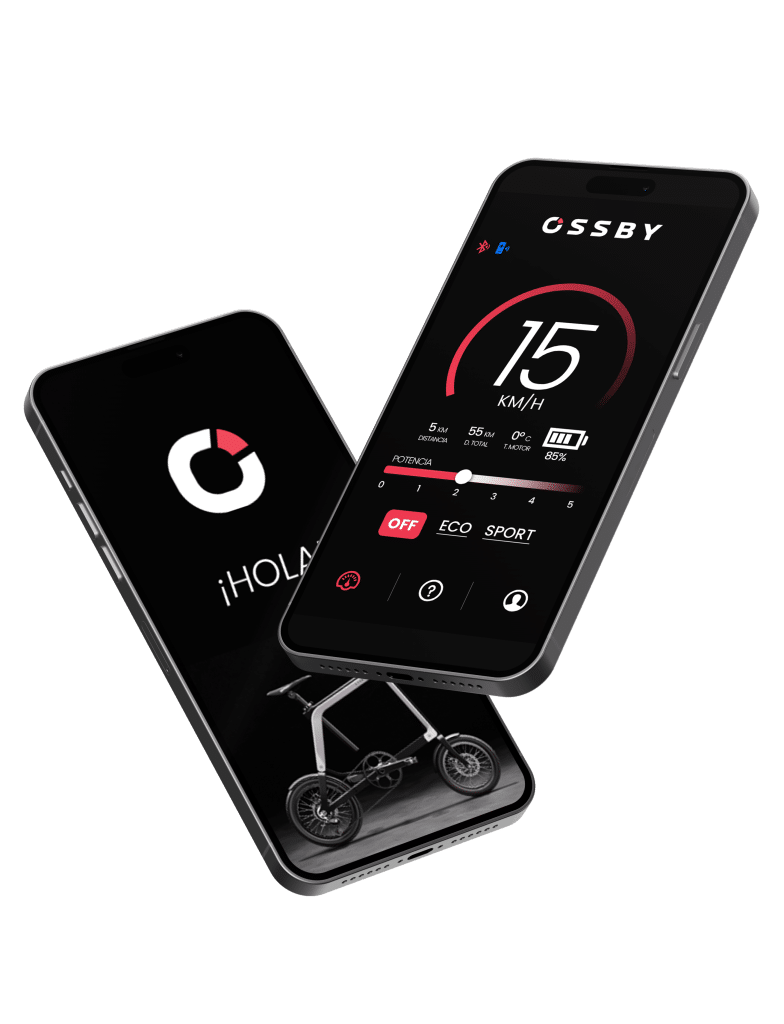 Everything on your mobile
The Ossby GEO has its own App for full control of the eBike. With the app, available for iOS and Android, you will have all the information about the electric bike at your fingertips: assistance level, speed and battery charge, among other features.
You will also be able to control the different levels of engine assistance thanks to a small optional gadget. This Bluetooth device is wireless, solar-charged and attaches to the folding handlebars of the bike.
Our commitment is to constantly improve, helping to recover the clean air that we love to feel when cycling.
FREQUENTLY ASKED QUESTIONS
At Ossby we are developing our line of accessories to complement our bicycles. This range of accessories will also be compatible with the 2020 Ossby Curves.
We want your Ossby to go everywhere with you and make your life easier, that's why we are designing a range of backpacks, baskets and bags that can be installed on the front of the Ossby GEO. In keeping with our commitment, these accessories will be manufactured in Spain and we will look for the most sustainable materials.
Soon you will be able to buy all the accessories in our online shop.