The Ossby GEO folding ebike adapts to you and the way you move around your city.
Estimated shipping: from September 2023
Free shipping*
Reserve on: INDIEGOGO
The Ossby GEO folding electric bike is currently in production. After checking and testing prototypes, our new folding eBike model is now in production in our factories.
What is involved in this process?
1 – Production of the composite frame made of recycled fibres and vegetable resins in Castellón.
2 – Each element of the frame is painted.
3 – Assembly, testing and packaging in our warehouse in Madrid.
4 – Shipping from September 2023 on a first-come, first-served basis.
Indiegogo is a crowdfunding website for creative and innovative projects. It is a platform to support companies and startups in the initial phase of a concept. It is ideal for products in the production phase, as you can get, in our case, an electric bike at a very attractive price as a way of saying thank you for the support (and also for waiting).
It's quick and easy to support us on Indiegogo and get your Ossby GEO folding electric bike. It only takes 2 minutes to complete your order.
In this video we explain step by step how to buy your GEO ebike.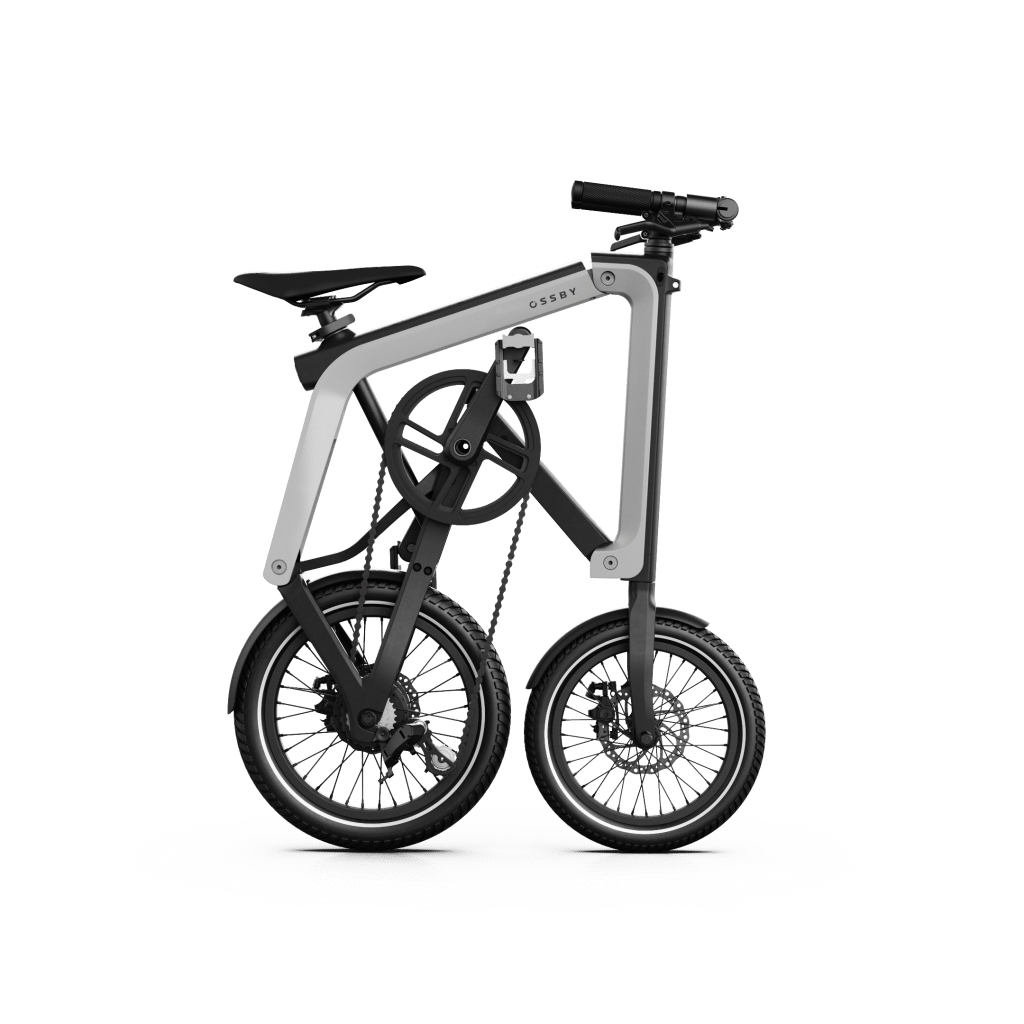 About the "Indiegogo Tip":
This is a tip that Indiegogo keeps and is shown by default. Before making the payment you will see a section that says "Indiegogo Tip", in this section you will have to click on the dropdown, select "Other amount" and write 0 (zero) to avoid paying this tip.
Will you receive your bike if you Preorder on Indiegogo?
Yes, you will receive your Ossby GEO electric folding bike. We are fully committed to this project.
We have been producing bicycles for more than 10 years, we have collaborated with companies such as El Corte Inglés and for the Ossby GEO we have signed an international distribution agreement with one of the largest distributors in Southern Europe.
When you pay on Indiegogo, you'll see something that says:
"Crowdfunding is not buying. Your contribution is a way to support an entrepreneur, but it does not guarantee that you will receive a benefit" or "Your donation is a way to support a project, but it does not guarantee that you will receive a benefit or product".
This is just Indiegogo's way of protecting itself in legal terms, because they have no control over what kind of projects are funded on their platform.
However, we guarantee the delivery of every folding electric bike and you will get your Ossby GEO.
Need help?
If you have any questions or would like to make your payment through another platform, please contact us.
Smart and sustainable urban mobility