The control of your Ossby GEO in the palm of your hand.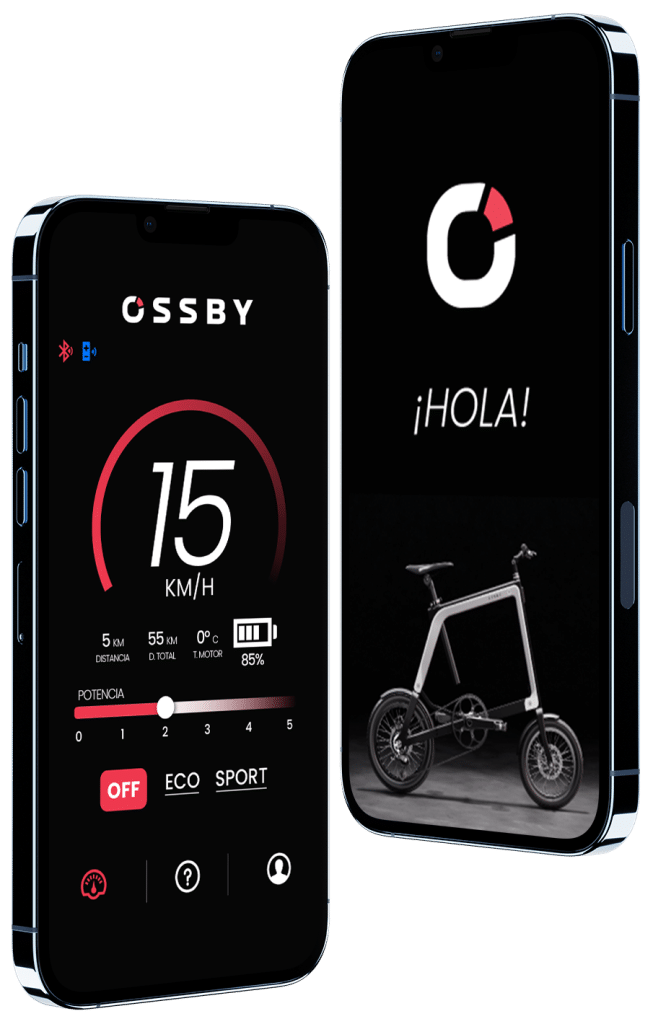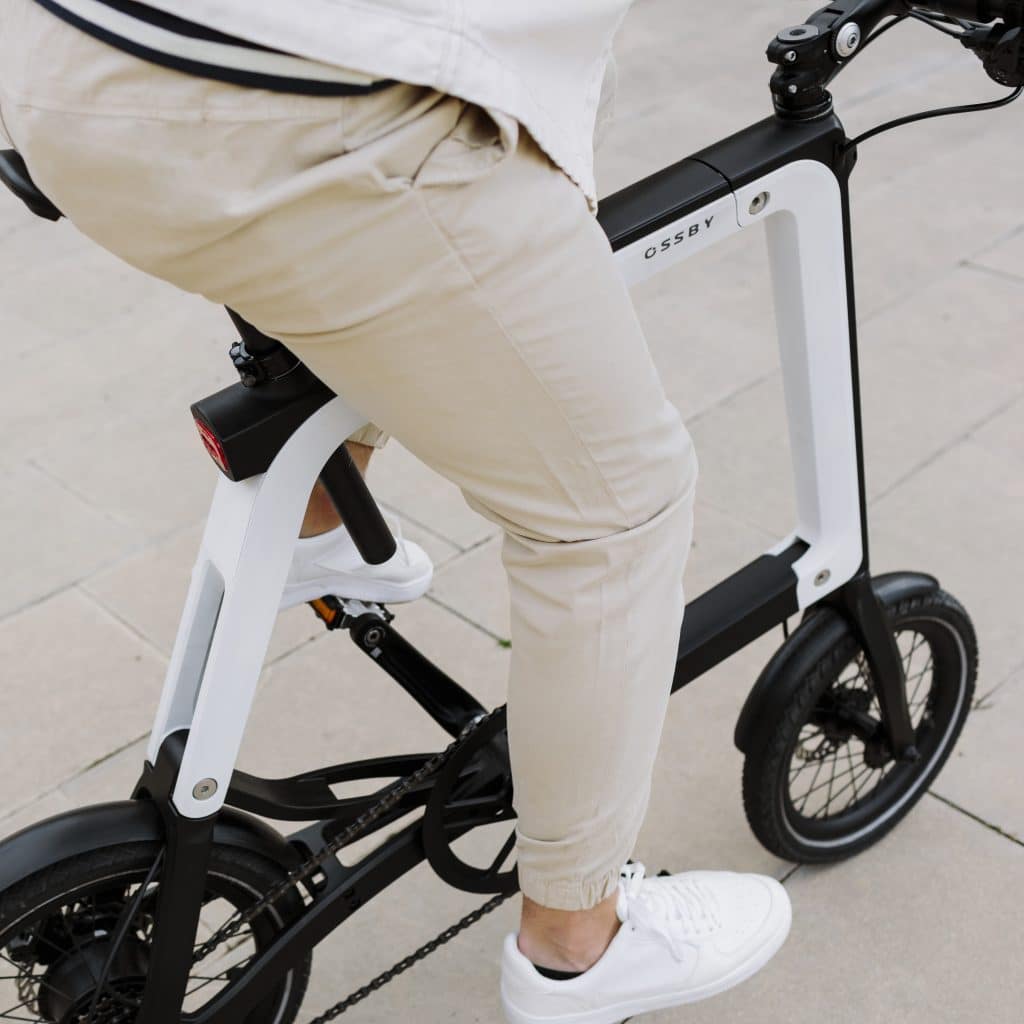 The intuitive Ossby app is your main control centre for the Ossby GEO.
When connected to your ebike via Bluetooth, you can monitor battery percentage, select pedal assist modes and more.
Everything you need to know in one place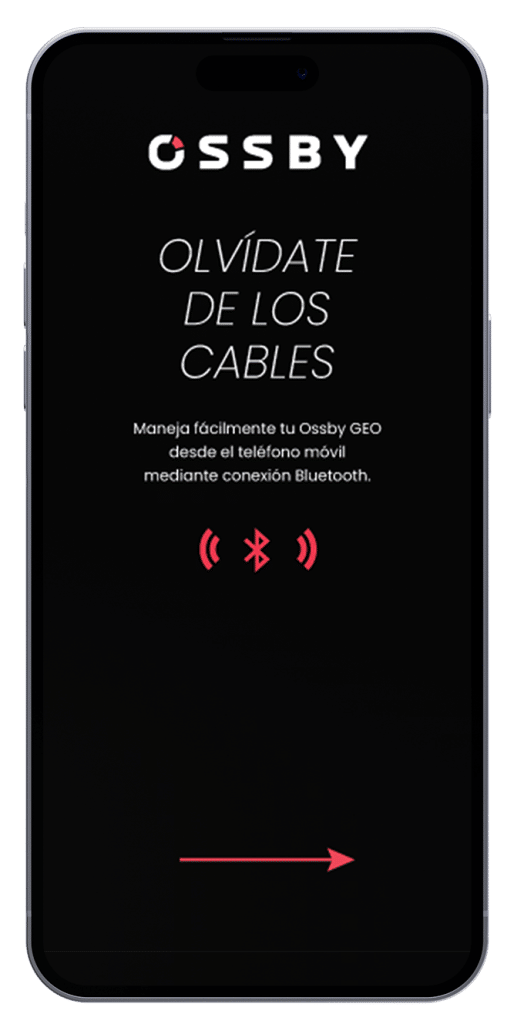 Everything you need to know about your bike in one place. Find everything you need for your ebike in the application we have developed for GEO.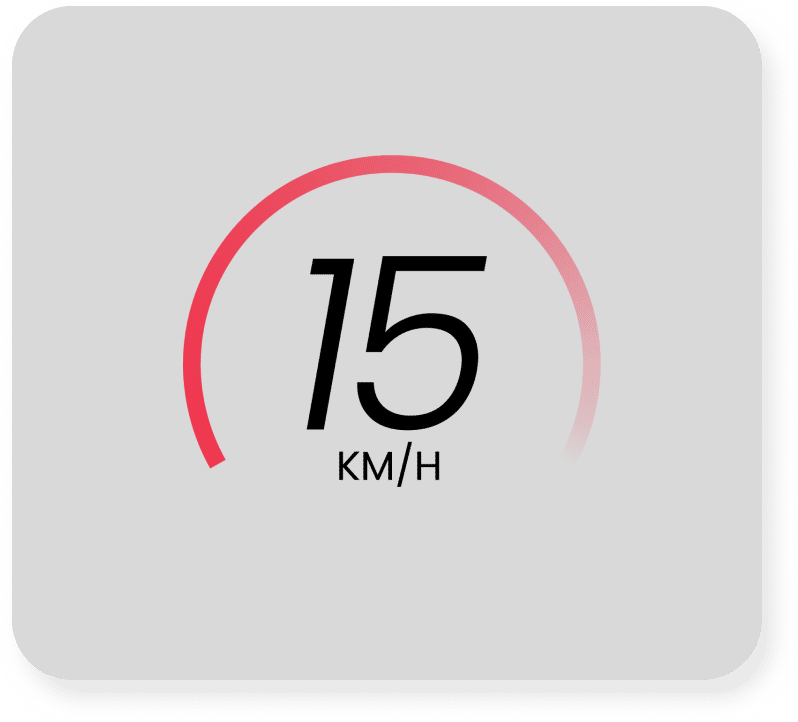 Check your speed to make sure it is in accordance with the traffic regulations in your city.

Select the level of assistance you need at any given moment.

Two easy-access buttons with just one touch.
ECO: assistance level 1. To move your legs more.
SPORT: assistance level 5. From 0 to 100%. Let yourself go with minimal effort.

You will have data on your battery level and engine temperature, for added security.
The frame is what the "chassis" of the bike is called. The power button is on the back of the frame.
Turn the bike on by pressing the button located on the frame of the bike. You will see the tail light come on.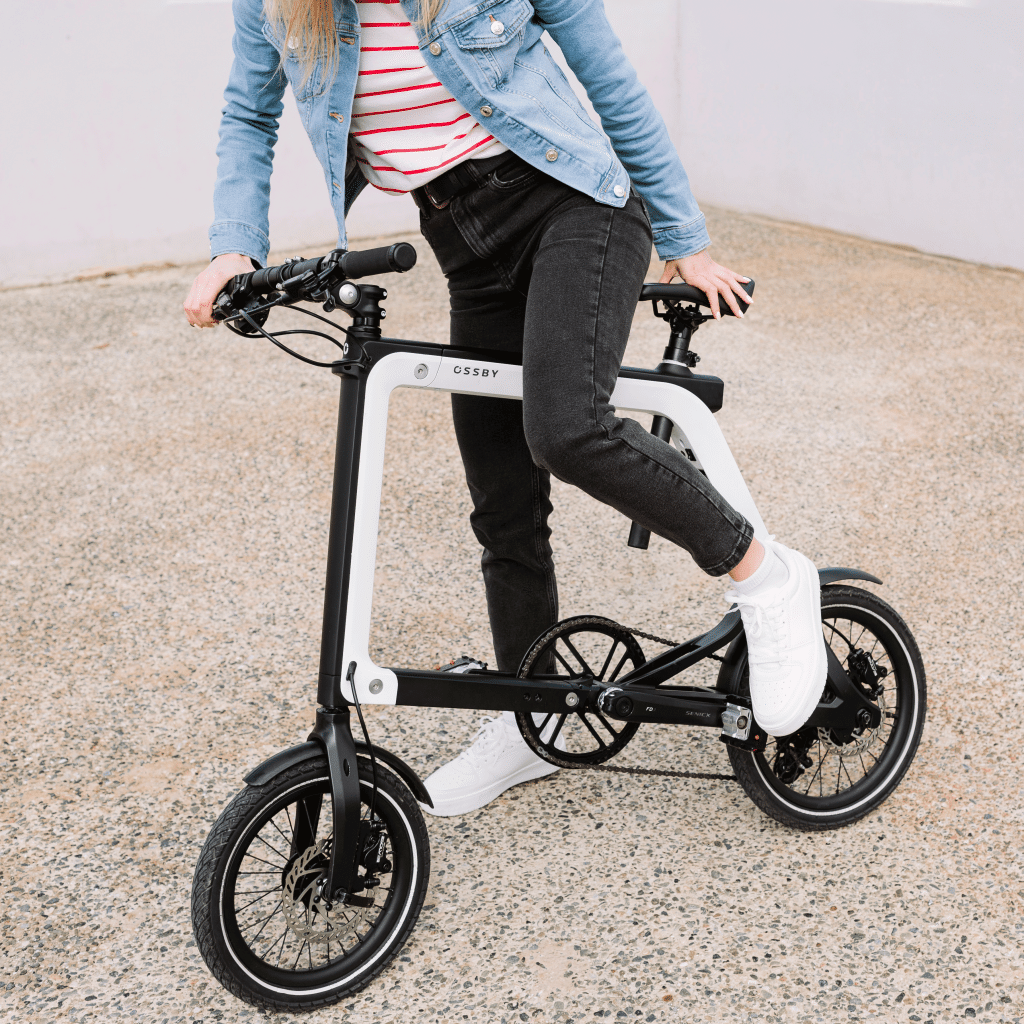 Pedal a little to start the motor. Be sure that the battery is well charged.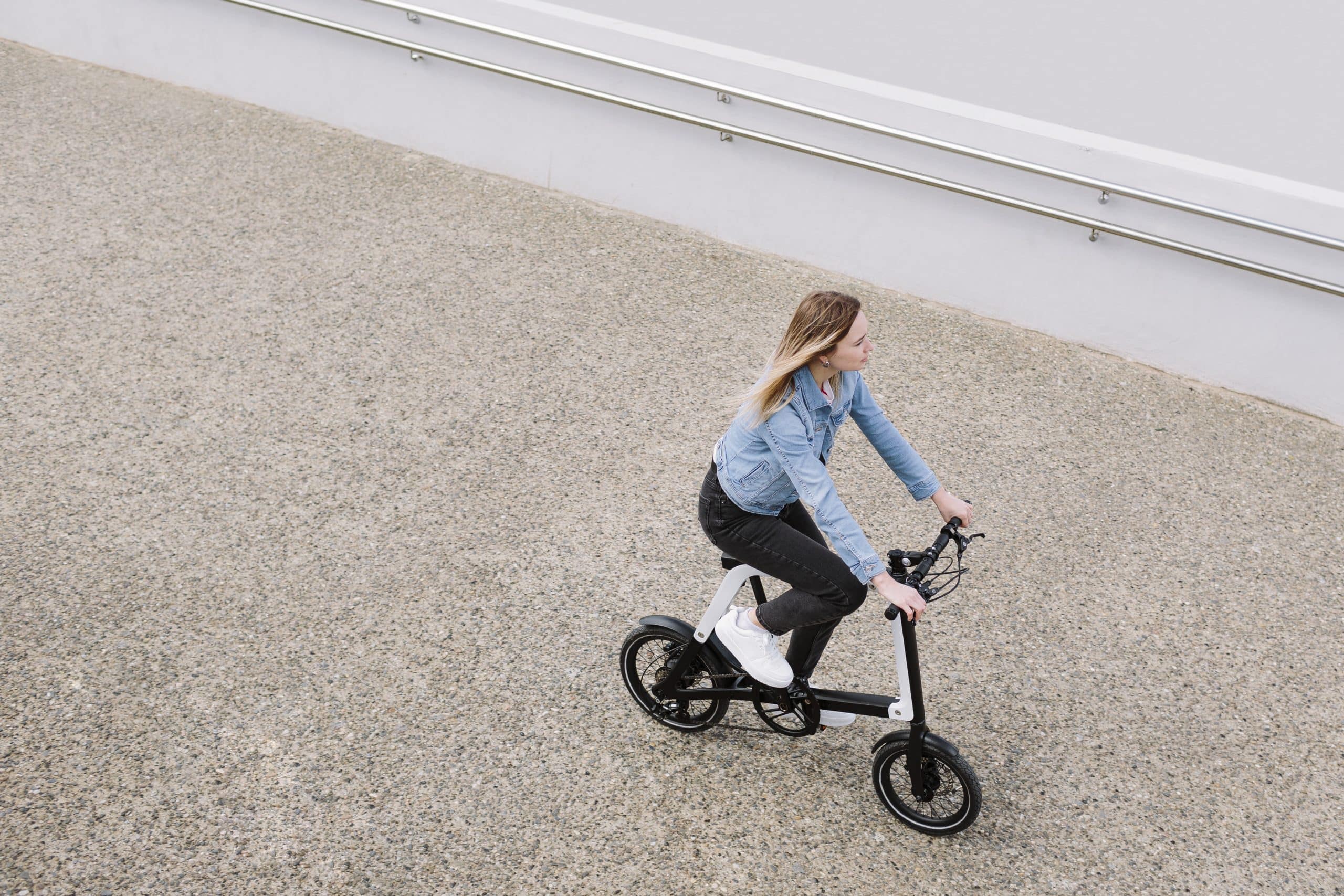 Pedal a little to start the motor. Be sure that the battery is well charged.
Go to your phone's settings to activate Bluetooth.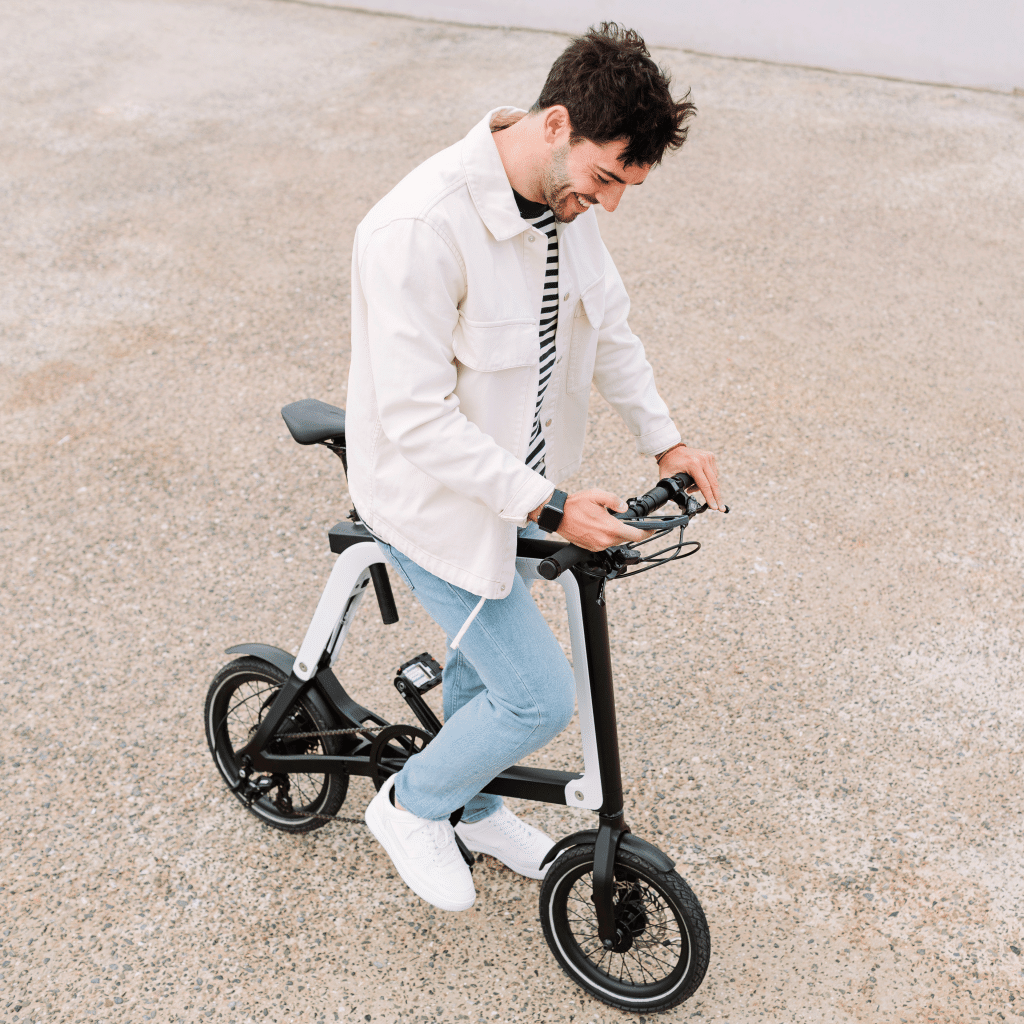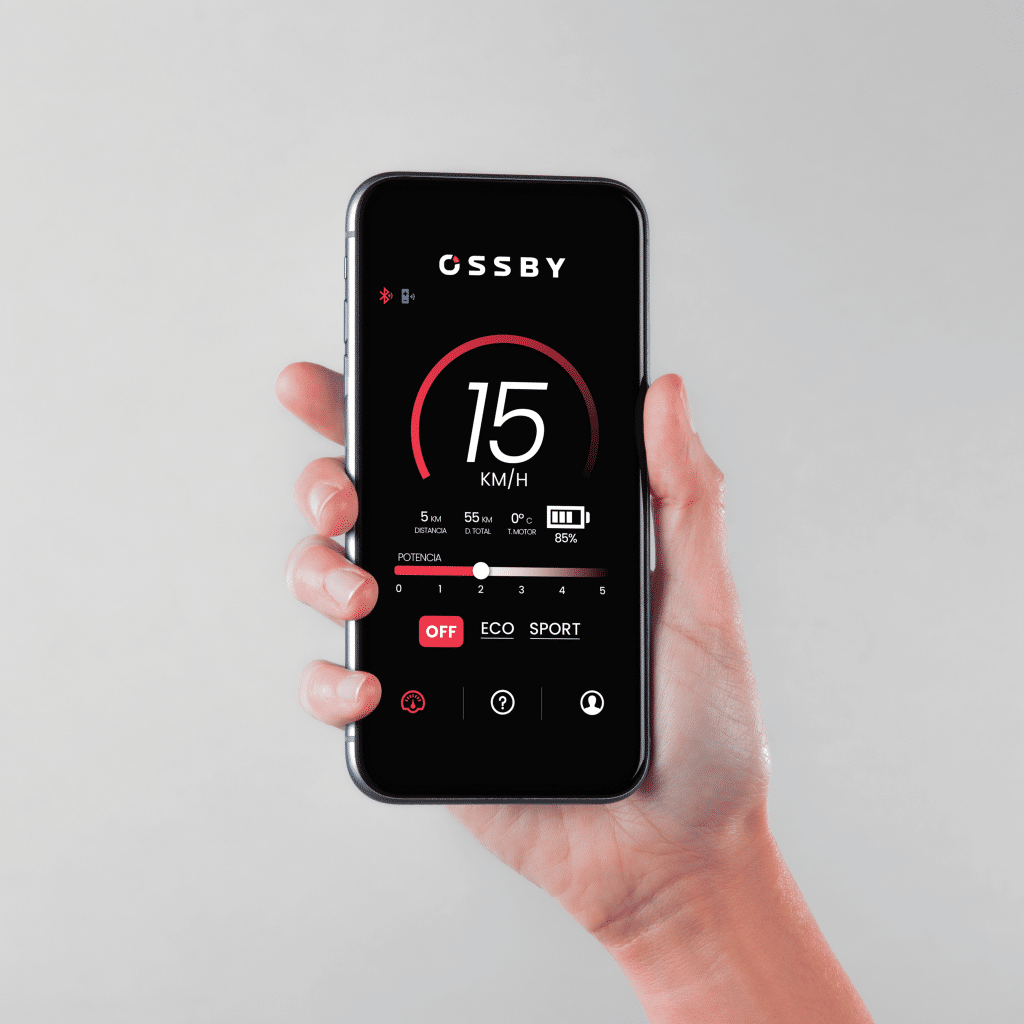 CONNECT YOUR BIKE WITHIN THE APP
Authorise the necessary permissions. Click on the "Find bike" button and select your bike. You will be able to name your eBike to differentiate it in case you have more than one.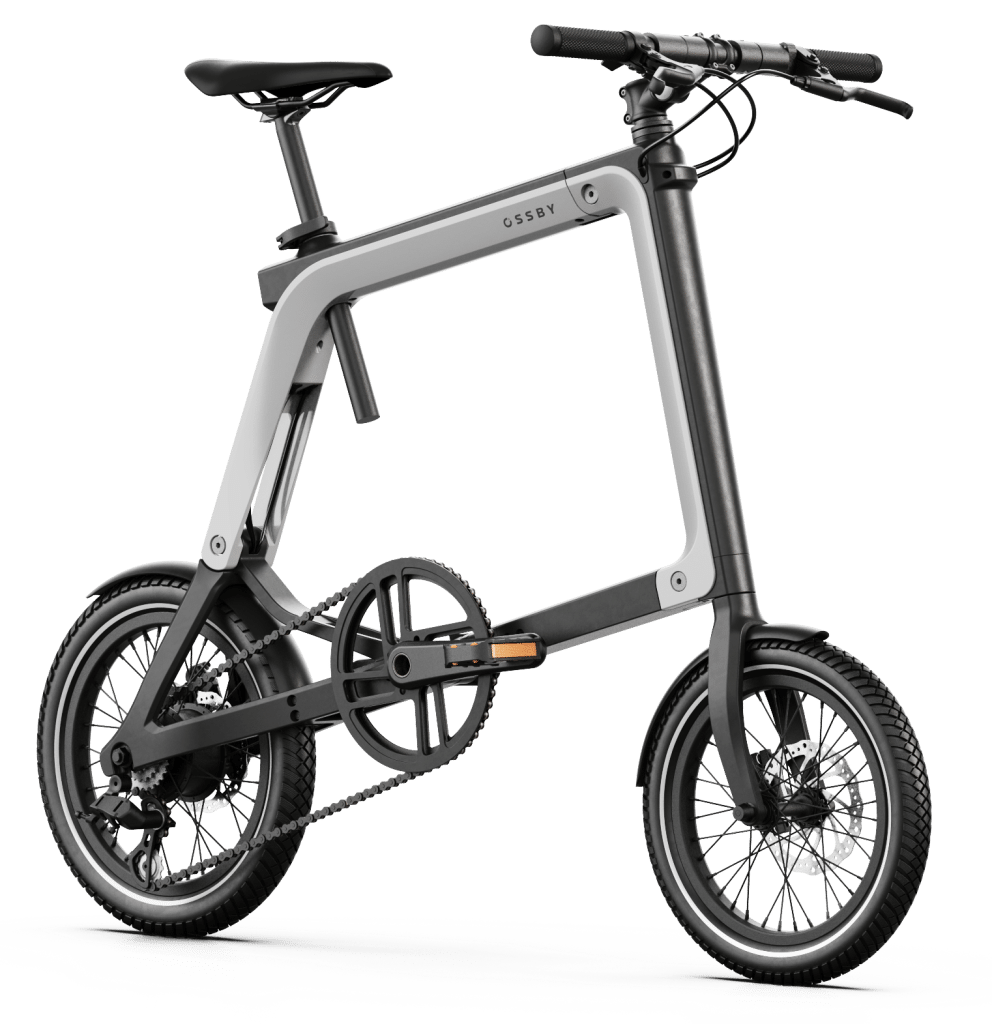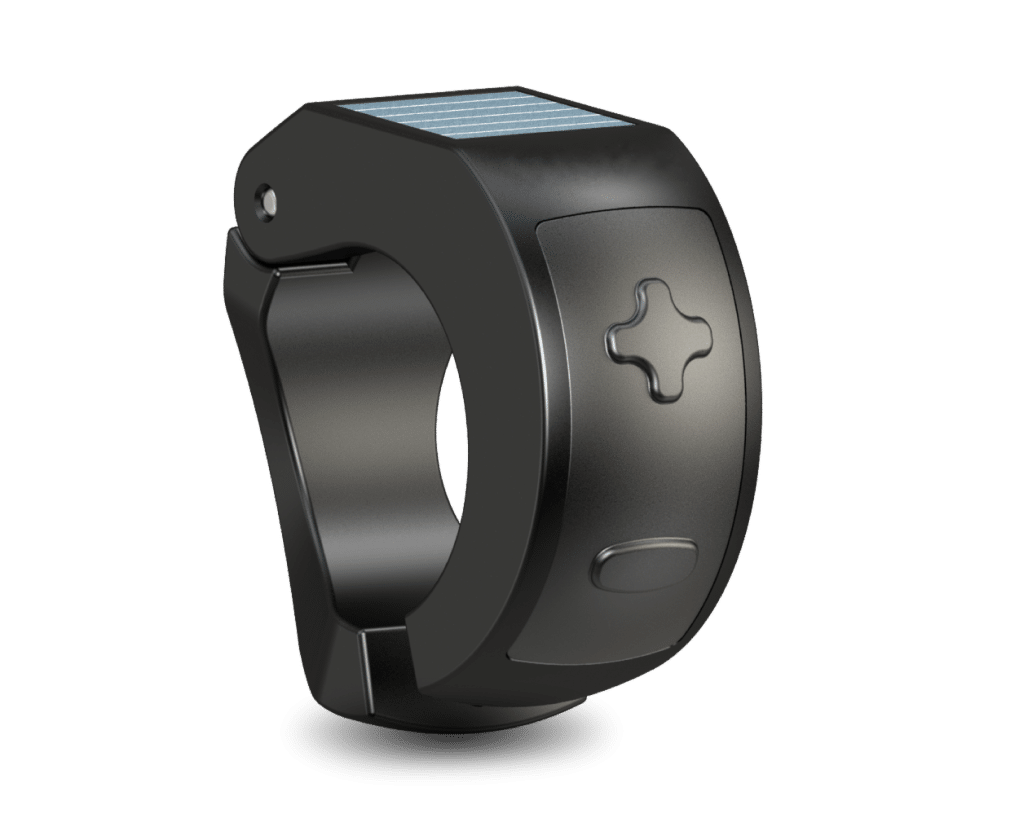 With the Ossby Bluetooth Device you can control the assistance levels of your GEO bike without the need for the app on your mobile phone.
The Bluetooth Device attaches to the handlebar for easy access and has two buttons to increase or reduce the motor assistance.
It is solar charged and sold separately. Combine with the App for full control of your Ossby GEO